Please wait...

Open Registration for the 2019-20 school year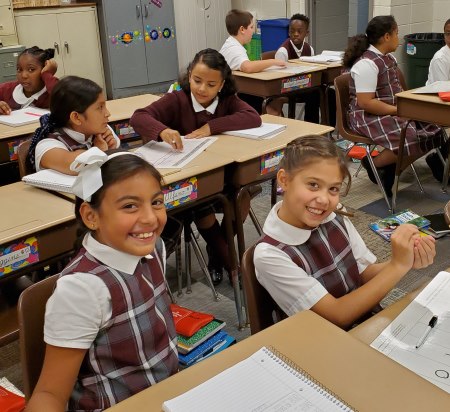 A Catholic education is more affordable than you think! We have low tuition and offer need-based financial aid scholarships for kindergarten through 8th grade. We also participate in the State of Illinois CCAP assistance program for our preschool students.
Our school has much to offer your family, including:
Before & after extended care, 6am-6pm.
Competitive tuition rates and financial aid scholarships available.
2 computer labs and 1:1 Chromebooks for junior high.
Preschool, 3 and 4 year olds, focusing on developing motor, emotional, academic, and social skills
A nurturing, faith-based Christian environment that is a "home away from home" for our students.
Reading resource teachers for additional classroom support
Christian spiritual development, including weekly Mass, daily prayer and religion classes.
Enrichment activities including music, band, art, choir, computer instruction, library, a full athletics program, and more.
For further information, please contact us via email (info@stchrisschool.org) or phone at 708-385-8776. We hope you come join our school family!
---
Request for additional information:
Thank you for your interest in our school!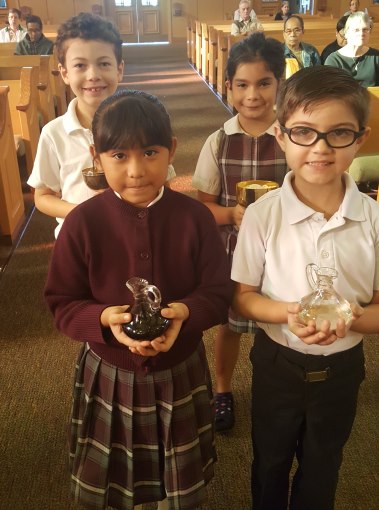 Thank you for your interest in our school! We have received your request for more information and will be getting back to you with one business day.
We look forward to meeting with you and showing you some of the wonderful things going on at our school. Our school combines an excellent academic program infused with the values of Jesus Christ, and can serve as a long-term positive influence on the academic, social and moral development of your child.
Thank you again for your interest and we hope you become a member of our school family!