Please wait...

Open House and Scholarship Information Session
Sunday, April 15, 2018 from 10:30am-12:30pm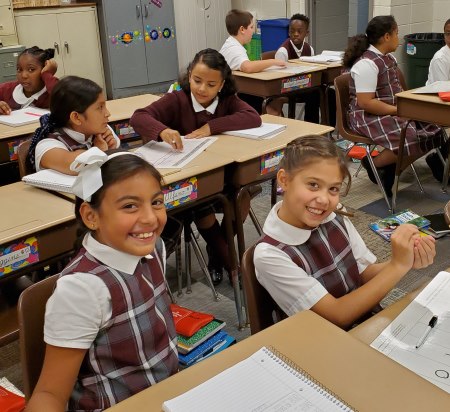 We are having an Open House on Sunday, April 15, from 10:30am - 12:30pm. We invite you to visit us, tour our school and meet our teachers & staff.
All prospective families are encouraged to apply for the new State of Illinois scholarships (see here for details), which can pay up to 100% of tuition and fees, depending upon income level! Scholarships will be awarded on a first-come, first-served basis, and applications will start at Empower Illinois on Wednesday, Jan. 31 at noon, so we encourage interested families to contact us as soon as possible.
Our school has much offer, including:
Christian spiritual development
Before & after extended care, 6am-6pm
Preschool academy for 3 and 4-year olds
Financial aid scholarships available, including the new State of Illinois tax credit scholarships
A high-quality academic curriculum aligned to common core standards that includes an integrated technology program
Lower tuition rates than neighboring Catholic schools
Year-round child care available with our summer camp program
For further information, please do not hesitate to contact us via email (info@stchrisschool.org) or phone at 708-385-8776. We hope you come join our school family!
---
Request for additional information about St. Christopher School:
Thank you for your interest in our school!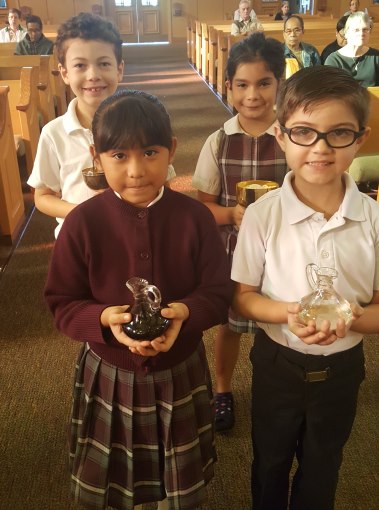 Thank you for your interest in our school! We have received your request for more information and will be getting back to you with one business day.
We look forward to meeting with you and showing you some of the wonderful things going on at our school. Our school combines an excellent academic program infused with the values of Jesus Christ, and can serve as a long-term positive influence on the academic, social and moral development of your child.
Thank you again for your interest and we hope you become a member of our school family!