The St. Christopher School 500 Club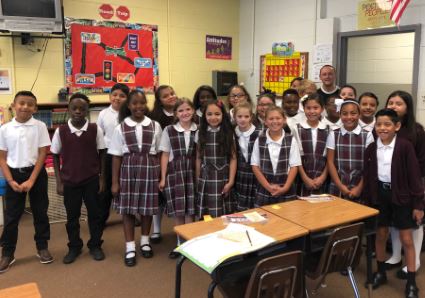 Our Proud Past
In our 96 years of operation, nearly 5,000 students have passed through our halls, receiving a high-quality faith-based education, infused with the values of Jesus Christ. We have made steady improvements in our financial situation, thanks in part to those who supported our 2014 Five-Year Pledge Drive. Each year, we continue to make progress to reduce our annual operating deficit that we inherited when our school transitioned from an Archdiocese-run school to a parish school in 2014. Additionally, our income is projected to cover about 85% of our expenses.
Our Bright Future
The challenge we now face is to improve the competitiveness of our school. We must grow and improve if we are to remain competitive and viable in the years to come. Some of the areas we are targeting include:
Improving our Special Services program to allow us to better serve students with special needs and challenges
Modernizing and enhancing our physical facilities, to provide a safe, modern learning environment
Providing financial aid to families with demonstrated financial need, allowing a faith-based education to be available to families of all economic backgrounds
The 500 CLUB
To help us achieve these goals, we invite you to join our "500 Club", which is a group of people who have committed to pledge a $500 contribution toward our St. Christopher School Education Fund for a total of five years. Your pledge will enable us to remain competitive as we enter our second century.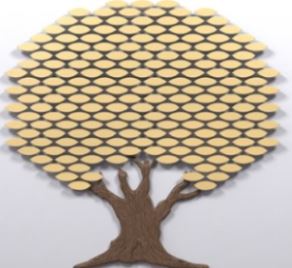 All members of the 500 Club will be gratefully included in our new "Education Tree", to be displayed in the main lobby of our school. As a member, you will have an engraved leaf on the tree, with an option to create a personalized message. This display will serve as a lasting legacy of your faithful support of our school.
100% of the funds raised from the 500 Club will be used exclusively for the educational advancement and improvements for St. Christopher School.
If you would like more information about our 500 Club and how you can help the school please reach out to us at 708-385-8776 or by email at info@stchrisschool.org. We look forward to hearing from you!
Make a pledge and join the 500 Club!
Yes, I would like to make a pledge online:
Yes, I would like to make a pledge by mailing in a downloaded form:
I want to make a one-time donation:
Donation amounts per quarter or per month

(rounded to nearest dollar)

| Annual Donation | Amount per quarter | Amount per month |
| --- | --- | --- |
| $500 | $125 | $42 |
| $1,000 | $250 | $83 |
| $2,000 | $500 | $167 |