7th grade class home page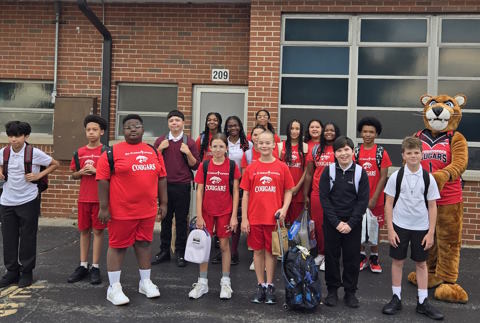 Welcome to Mrs. Strelczyk's 7th grade class.
Mrs. Strelczyk teaches 6th, 7th, and 8th graders. Here is what we will focus on at this time.
6th grade math - ratios and proportions
7th grade English - usage and mechanics/writing personal narratives
7th grade math - solving equations

7th grade reading - central ideas and details/ The Outsiders
7th grade religion -The impact of Jesus
8th grade math - algebraic concepts and equations
Specials Schedule
Monday - i-ready/art
Tuesday - library/gym every other week
Wednesday - computer/Mass
Thursday - gym
Friday - music
Gym uniforms should be worn to school on Thursdays and every other Tuesday.
All assignments can be found under daily assignments on this site. We will use Scholastic/Scope for reading.
Class Documents
Last modified: 08-19-2021