7th grade class home page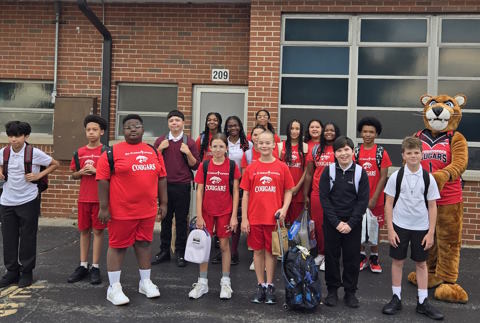 Meet the Teacher
Hello, my name is Ms. Nicole Johnson and I am extremely excited to be joining the St. Christopher School family this year. This is my second year as a junior high teacher, I have been in the education field for over 15 years. In addition to being your 7th grade homeroom teacher, I am thrilled to also be teaching 6th, 7th and 8th grade Reading.
Specials Schedule
Monday -Art
Tuesday -Library/P.E. every other week
Wednesday -Computer/Art every other week/Mass
Thursday -P.E.
Friday -Computer
Gym uniforms should be worn to school on Thursdays and every other Tuesday.
All assignments can be found under daily assignments on this site. We will use Scholastic/Scope for Reading.

Class Documents
No class documents uploaded.
Last modified: 05-26-2023