1st grade - Class 2 class home page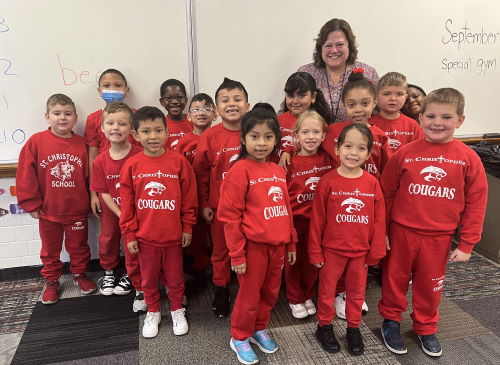 Welcome to 1st grade!
Hello Parents and Guardians,
My name is Rebecca (Becky) Moss. I have been in education for 18 years. I have my BA in Elementary Education from Trinity Christian College. I was a preschool teacher/director for 10 plus years. I have taught at Parkview Christian Preschool for 5 years, the 4 years ago came to St. Chris to teach....... yap you guessed it preschool!! The last 3 years I have been a paraprofessional in Frankfort District 157c. And now I'm BACK to teach first grade at this amazing school.
Rules in my classroom
Raise your hand to speak
Keep your hands and feet to yourself
Follow Directions
Be kind to one another
Have fun learning
Class Documents
No class documents uploaded.
Last modified: 09-28-2022