3rd grade class home page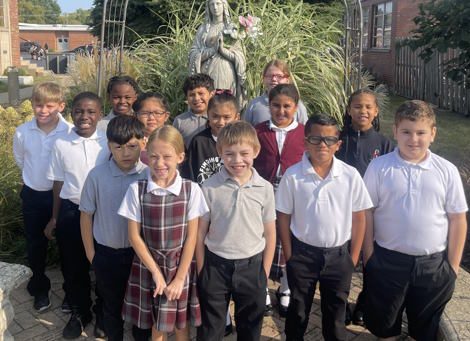 Hello and welcome to 3rd grade! I am so excited to learn and grow with you all. My name is Mrs. Sara Beaulieu (sounds like BA-LOO) and this is my third year teaching at St. Christopher. I have my Associates, Bachelors, and Masters degrees in Education. This is truly my passion.
In 3rd grade, there are four rules that are expected for you to follow to ensure that we all have a safe and productive school year.
Be prepared. Be on time for your school day. Make sure your work is completed as best as can be. Have your materials ready at the start of each day. Write down your assignments and bring home the materials you need for homework.
Be respectful

. Treat your school, your teachers, your peers, and your belongings with respect and kindness. Kindness is a huge theme in our classroom- treat others the way YOU want to be treated.

Be safe

. Keep your hands and belongings to yourself. Make sure you follow the classroom rules- they are there to keep us safe.

Do your best

. Put your best effort forward. Some things may be difficult, but showing you tried means a whole lot. Always TRY.
Specials Schedule

Monday: Art
Tues/Thurs.: Gym (every other Tuesday and every Thursday), Library Tues.
Wednesday: Art and Computer alternating
Thurs: Gym
Friday: SEL (Social Emotional Learning)
Lunch is at 11:40. Children are to bring lunches or participate in our hot lunch program. Water bottles are for lunch only and will stay in backpacks until lunch time.
Recess is following lunch. Children will need to have gym shoes on rainy days when recess is inside.
Please e-mail me with any questions you might have! I look forward to this year with all of you.
Class Documents
No class documents uploaded.
Last modified: 08-18-2023