Make a pledge to the Education Fund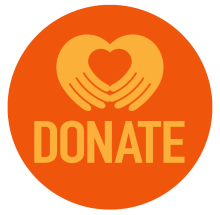 In January, 2014, as part of an effort to insure the long-term financial viability of our school, St. Christopher Parish and School launched a pledge drive to create the St. Christopher School Eduation Fund in support of our school. This effort was a big success in helping to insure the financial stability of our school.
While we as a school have made large strides in recent years as we strive towards financial self-sufficiency, more work remains to be done. Catholic schools exist in a harsh financial environment, and we would not exist without the generosity of parisioners, alumni, and other friends of our school. So we invite you to make a difference in the life of a child and help us to continue to provide a faith-based Catholic education to our students.
How to contribute to the Education Fund:
You can contribute to the Education Fund in one of two ways:
Use our online giving website to set up your one-time or recurring pledge donation using your credit card
Download and complete the Pledge Donation Form to pay by check, and mail the completed form to the parish center
The online giving site and the downloadable Pledge Donor Form are available using the buttons below.
Thank you for your faithful and generous support of St. Christopher School!