1st grade class home page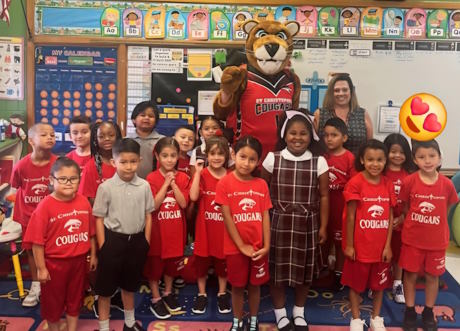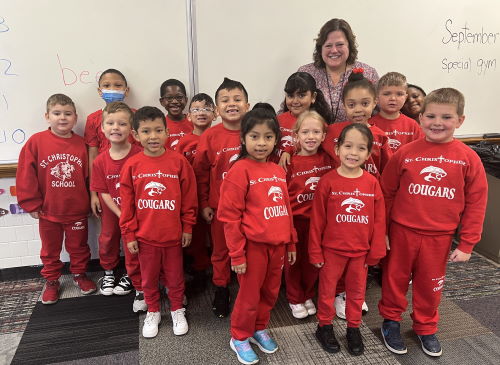 Welcome 1st Graders to the 2017-18 School Year!

We have been very busy in First Grade as we begin our school year learning all the new routines and procedures. First Grade is an exciting grade where we will learn to read fluently, add and subtract numbers to 100, and much more.
In Math, the First Graders will begin the school year learning about the number line, greater than and less than, number bonds and adding and subtracting numbers to 20.
In Reading, we begin our year with WELCOME BACK, SUPERKIDS, which is a 3-week program reviewing consonants and short vowel sounds and reading short stories about our SuperKid friends. We will be taking our first spelling test on Friday, September 8 and then every other Friday thereafter. We are also learning how to decode words by using our phonics/phoneme skills to read and to write words that are dictated daily. We also write sentences and complete math problems in the morning to get our brains working.
In Religion, during the first trimester, we'll be learning about the Bible, Jesus, the Son of God, and his disciples/followers.
In Science, we will spend the first trimester learning about plants and animals.
In Social Studies, we'll be learning about families, communities and goods and services. I look forward to getting to know your children and look forward to the continued communication with all of you as well. Please feel free to email me at any time at mlotz@stchrisschool.org.
Our Special Classes Schedule is as follows:
Monday: Music: 1:45 – 2:30
Tuesday: Gym: 9:05 – 9:35
Wednesday: Computers: 1:45 – 2:15
Thursday: Gym: 9:05 – 9:35
Friday: Library: 9:05 – 9:35
Class Documents
Last modified: 12-10-2017