1st grade class home page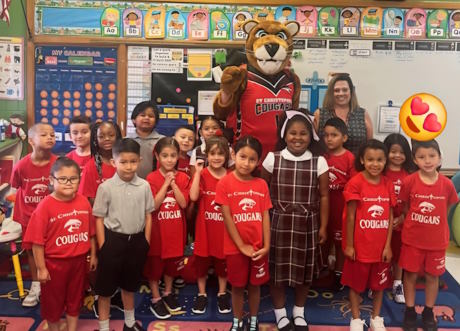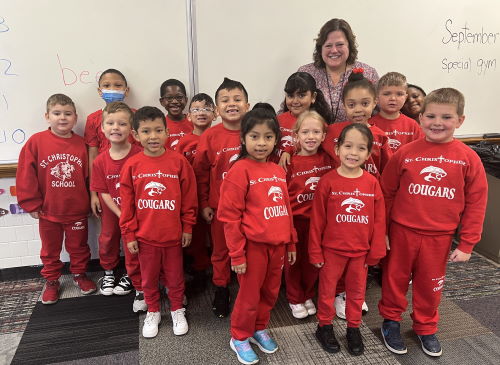 First Grade: Happy 2018 and a Look at the Last Half of the School Year!

We had a very busy first-half of the school year learning all the new routines and procedures. We also learned many new sight words and the difference between short and long vowel sounds. Most of us can now read short stories independently. In Math, we learned about number bonds, how to add and subtract numbers up to 20, and about measuring length and weight.
Beginning the 2nd half of the school year in Math, the First Graders will begin learning about Geometry/Shapes and learning the difference between 1-dimensional and 3-dimensional shapes, about patterns. Then we will be learning to add and subtract numbers to 100 and introduced to the concept of regrouping, and to complete the year, we will be learning about Money and Time.
In Reading, we begin the 2nd half of the year with completing our Adventures of Superkids reading series and begin and complete More Adventures of Superkids. We will continue to learn and master new sight words and build on fluency when we read. We will begin taking Weekly spelling tests to prepare us for 2nd grade, and continue writing complete sentences and learning more about paragraph writing. In addition, by the end of the school year, all first graders will be part of the Accelerated Reader program if they are not already.
In Religion, we will learn more about how Jesus is God's Son, the Gift of Eucharist, Forgiveness, The Holy Spirit and Easter.
In Science, we will spend time on Shadows, Weather, Butterfly's Life Cycle, and , if time, Solid, Liquid and Gases.
In Social Studies, we'll be learning about past versus present day, in addition to national monuments and symbols, presidents, and wants versus needs.
I have enjoyed getting to know your children and look forward to preparing them for 2nd Grade. Please feel free to email me at any time at mlotz@stchrisschool.org.
Our Schedule for our Special Classes is as follows:
Monday: Music
Tuesday: Gym
Wednesday: Computers
Thursday: Gym
Friday: Library
Class Documents
Last modified: 03-05-2018