Our Financial Viability and Strength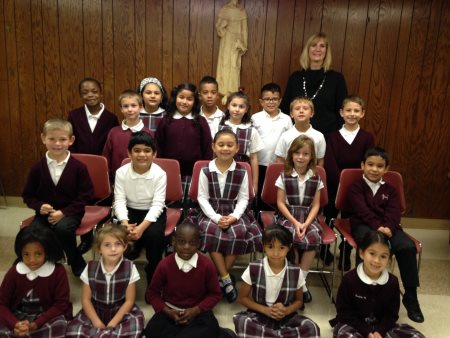 At St. Christopher School, we take seriously our responsibility to be responsible stewards to insure the financial viability and stability of our school.
In January, 2014, the Archdiocese of Chicago transitioned our school from an Archdiocesan-run "AIM" school to a parish-run school. This change necessitated our school to be financially self-sufficient
Faced with this challenge, our entire school, parish and alumni community rallied to support St. Christopher School. A pledge drive was launched to insure the long-term financial viability of our school.
In a few short weeks, the pledge drive reached a total of over $2.03 million dollars pledged over 5 years, exceeding our $2 million dollar goal.
The amazing success of this pledge drive has insured the financial stability of our school for the next 8 years and into the foreseeable future. In fact, our financial report has been cited by the Archdiocese as one of the best that they have ever seen and is being used by the Archdiocese as model to other school for best practices in insuring long-term financial viability.
We thank the many school families, parishioners and alumni who supported our school with prayers, volunteer work and financial support. Thanks to their committment and support, our school is financially strong and stable, insuring our continued success for many years to come.