Kindergarten class home page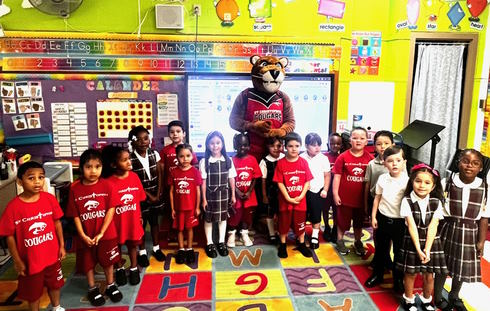 Welcome to Kindergarten!
Here is the schedule for kindergarten's special classes this year:
Monday: Music and Art
Tuesday: Gym (gym uniforms/gym shoes all day)
Wednesday : Computers
Thursday: Gym (gym uniforms/gym shoes all day)
Friday : Library
Wednesday at 8:30am is all school mass.
Every morning between 9 and 9:30am kids have snack time. We ask that the kids bring small healthy snack. No chocolate and sugary snacks please.
FOLDERS. Students will bring their "Take home folder" every day. Parents, please go through the folders and empty it. Any Parent letters and homework papers that needs to be completed, please return back to school the next day.
Students go out for recess weather permitting. Please dress accordingly.


Class Documents
No class documents uploaded.
Last modified: 08-28-2017