7th grade class home page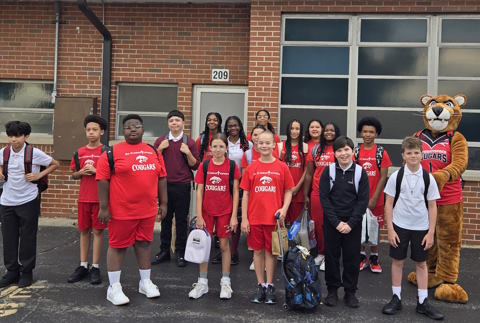 Welcome to Mrs. Strelczyk's 7th grade class.
Mrs. Strelczyk teaches 6th, 7th, and 8th graders. Here is what we will focus on at this time.
6th grade math - ratios and proportions
6th grade English - usage and mechanics/writing summaries
7th grade math - solving equations
7th grade reading - central ideas and details/ The Outsiders
7th grade religion - parts of the Mass/origins of the Church
8th grade math - algebraic concepts and equations
Specials Schedule
Monday - music
Tuesday - computers
Wednesday - Mass (no jeans day passes may be used)
Thursday - gym/art
Friday - library
*Reminder - If a student is missing 3 or assignments they will be required to attend power hour and make up the work.
Each students has access to google docs. In addition, students have passwords for iXL, AR reading and Scholastic/Scope so that they may access these sites form home.
Class Documents
Last modified: 09-06-2018