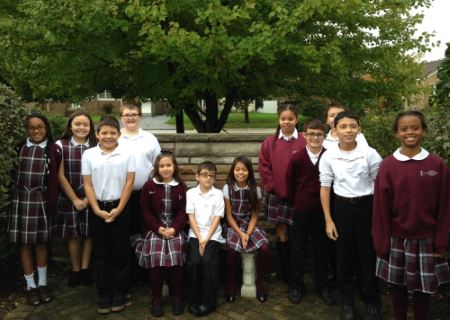 As a service to our school community, our Mothers' Club sponsors an annual uniform resale, where school families can buy and sell "gently" used school or gym uniforms to other school families.
Uniform Drop Off:
Sunday, August 10th 2014 – 9:00 am to 11:00 am in the St. Christopher School Cafeteria
Uniform Resale:
All uniforms will be sold at Book Day, Thursday, August 14th, 2014 in the St. Christopher Gymnasium
Additional Information
Do you have gently used school or gym uniforms you would like to sell? If so, just download the Resale Tag form below and fill out seller name, description of item, size of item and the amount you want to sell it for (you don't need a seller #). Pin it to the uniform and drop it off on Sunday in the Cafeteria. There is no fee to sell at the Uniform Resale and all profits from the sale will go directly back to the seller.
You tag it we sell it!
If you have uniforms you would like to donate, please drop them off on Sunday, August 10th and we will tag all items for you. Proceeds from donated items will go directly to St. Christopher School.
If you have any questions please email StChrisMothersClub@gmail.com.
Forms