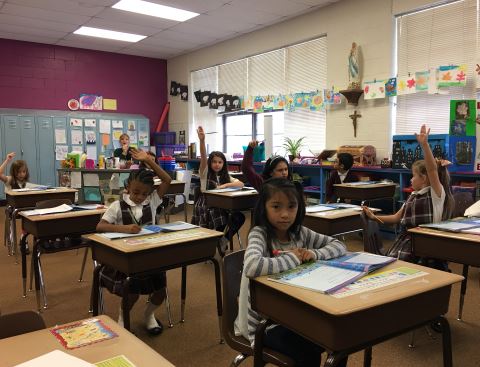 Officers
The officers of Mother's Club for the 2014-15 school year are:
Valerie Altman, Chairperson
Miriam Alfano, Co-Chairperson
Jennifer Habel, Recording Secretary
Heide Webster, Corresponding Secretary
Katie Cate, Treasurer
General Information
St. Christopher School Mother's Club is an organization designed to aid St. Christopher School in its education mission. The purpose of Mother's Club is:
To assist with education and social communications.
To help with the coordination of parent-school projects and activities.
To hold potential fund raisers that will enable the school to purchase special school equipment.
Membership & Survivor's Form
Download our 2014-15 Membership Form to join Mother's Club. Membership dues are $2.
2014 Fall Resale
The Mothers' Club Fall Resale will be held on Saturday, September 27th, 2014.
2014 Holiday Craft Show
The annual Mothers' Club Holiday Craft Show will be held on Saturday, November 15th and Sunday, November 16th, 2014.
All mothers, grandmothers, aunts, and friends are invited to attend general meetings. Come and enjoy refreshments and have fun with fellow ladies.
Volunteers are always needed at our resales and craft show, so please consider coming out and spending a few hours helping our school and having fun too.