3rd grade class home page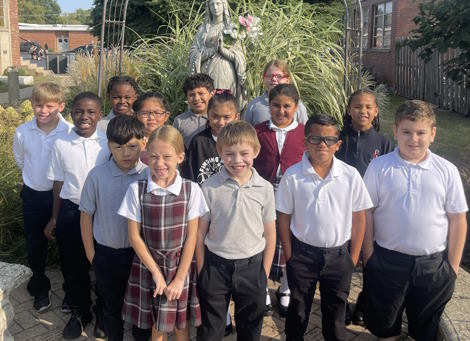 Here are some things to look forward to this month. In Reading, students will continue to learn new skills as well as practicing old skills using 3rd grade reading stories. Students will learn skills such as predicting, cause/effect, making inferences, and visualizing. We will also read the very familiar book Polar Express. Please continue practicing the comprehension strategies that were handed out during conferences. Students need to work on their independent reading skills.
In Math, we will continue multiplying numbers in the tens and hundreds. Next students will learn how to divide into the hundreds. Please continue to use IXL to enhance your child's learning throughout the month. Students should also work on those multiplication facts, remember the goal is to solve 27 problems in 2 minutes.
In Science and Social Studies students will learn about current events using the Scholastic News articles. Please feel free to go to scholasticnews.com to read and review skills practiced in class.
Reminders:
*Please sign and return Friday folders
*Please remember to bring AR books to and from school every day
*Visit the site for more updates throughout the month
*12/13-Music Program 7-8 pm
*12/21- 1:00 Dismissal Break Begins
*There is a peanut allergy- no items containing peanuts for snack
*Students of the Month will be assigned as follows:
September: John, Julian, and Samyrah
October: Paul and Jason
November: Genevieve, Armani, and Bella
December: Jocelyn and Lezley
January: Denton, Noah, and Max
February: Anna, Jenny, and Joba
March: Osvaldo and Ava
April: Bella and Elijiah
Rules

Follow directions the first time they are given.

Keep your hands, feet, and objects to yourself.

Speak in a respectful, considerate, and truthful manner to all students and adults.

Follow school day procedures at all times.

Work quietly and do not disturb others.
Consequences
There will be a color system used for classroom management. Students will start their day on green. If a student's behavior decreases throughout the day, his/her card will be changed accordingly.
The color meanings are listed below:
Green—student had a GREAT day

Yellow—warning- loose 5 minutes of recess

Red—student has not changed behavior- loose all of recess and contact home
Class Schedule
8:00-8:20- Morning Work
8:25-9:35- Reading/Language ( Wednesday mornings Mass at 8:30)
9:40-9:55- Snack/bathroom
10:00-11:00 Math
11:05-11:25- Recess
11:30-12:00- Lunch
12:05-12:45- Specials: Monday-Music, Tuesday- P.E. (12:35-1:05), Wednesday- Computers, Thursday- P.E. (12:35-1:05), Friday- Library 10:15-10:45
1:00-1:20 Spelling
1:25--1:45- Social Studies/Science
1:50-2:20- Religion
2:25-2:40- Handwriting
2:45-3:00- Prayer/Dismissal
Fun Websites:
iPad Apps that help support learning and creativity:
imovie
garage band
shadow puppet
Class Documents
Last modified: 01-16-2018