Please wait...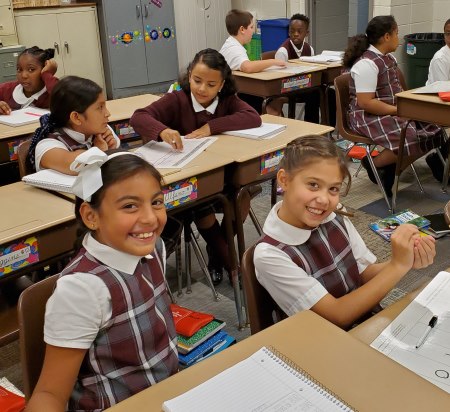 The best way to learn more about our school is to participate in our Shadow Day program.
During a Shadow Day, a visiting student can spend part or all of a school day in our school, paired with a student who is at their grade level. The visiting student then follows that student through his or her classes, experiencing first-hand what a typical day is like in our school. We provide a hot lunch for visiting students. We do suggest that for preschool students, a parent stays with their child during the Shadow Day. Our school has much to offer your child, including:
Integrated technology program
Spiritual development
Financial aid scholarships available
Lower tuition rates than neighboring Catholic schools
Preschool academy for 3 and 4-year olds
Before & after extended care (6am-6pm), available year-round with our summer camp program
Curriculum aligned to common core standards
Music, band, art, Spanish, sports program & more!
Our Shadow Days are a great opportunity for you and your child to learn about our school in a relaxed, informal atmosphere. For further information, please use the form below or contact us via email at info@stchrisschool.org or phone at 708-385-8776. We hope you come join our family!
---
Request for additional information about St. Christopher School:
Thank you for your interest in our school!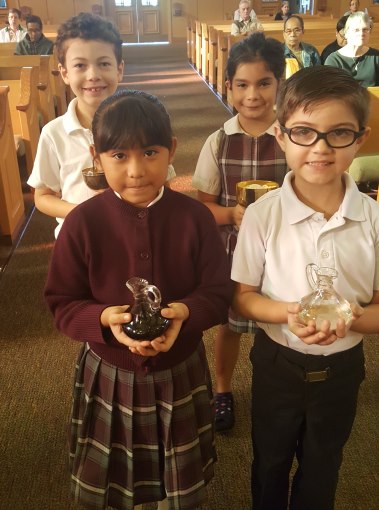 Thank you for your interest in our school! We have received your request for more information and will be getting back to you with one business day.
We look forward to meeting with you and showing you some of the wonderful things going on at our school. Our school combines an excellent academic program infused with the values of Jesus Christ, and can serve as a long-term positive influence on the academic, social and moral development of your child.
Thank you again for your interest and we hope you become a member of our school family!